How it Works
More information about how we work
How it works
---
CONNECT DIRECTLY TO RELIABLE LOCAL TRAVEL AGENTS IN ASIA! :

Step 1 Start
Get inspired by one of our tours. Choose a private tour or opt for an join-in tour.

Step 2 Add
Once you have chosen your desired trip, add it to your wish list. All of our private tours can be customized to your liking. If you want to alter the itinerary, no problem! Add your ideas in the comment box.

Step 3 Request
Complete your Wish list by adding your personal information and desired travel dates. Include any additional wishes, ideas or comments and send it to us. It will be sent directly to the Pyala Travel partner in your destination country. And, of course, there is no obligation to purchase the tour.

Step 4 Receive
The Pyala partner will send you a tailor-made quote (normally within 48 hours), including all necessary travel details and costs.

Step 5 Book
When you're happy with the tour, you can book it through the booking link sent to you with the quote. The Pyala Travel partner will start making all the necessary reservations, our office in the Netherlands will send you an invoice, and you can pay in a secure way to our bank in the Netherlands. At the moment it's possible to make payments by banktransfer or through paypal.

Step 6 Vouchers
Two weeks before departure, once all payments have been made, your Pyala partner will send you all the necessary vouchers, documents, and extra information for your trip.

Step 7 GO!
Off you go, have a great journey!

Guarantees
---
* Qualified Local agents
All Pyala Travel Partners are selected carefully. We know all agents personally and work with them already for years. They are established travel consultants and meet all standards to be a certified touroperator. For sure they have a longstanding experience in travel business. They focus on high personal service, private guiding during excursions and meshmerizing local activities. We choose them also because they encourage activities like our Meet a locals.
* Insolvency Security
We want your holiday to be worry free! In the unlikely event that something does happen to your chosen agency (for example the insolvency of the local agency) we have a network of qualified alternative agencies that are ready to step in and offer you a similar replacement trip.
We are a member of the Dutch Insolvency Security SGR that has high financial standards for its members and we are checked every year. Also, in the unlikely event Pyala Travel itself goes bankrupt, clients from The Netherlands, Belgium, Germany and the UK are safeguarded against this. More countries will follow.
Also we are part of the Dutch Association of Travel Agents (ANVR) that also asks high standards of its members, among others and worldwide liability insurance. Being a Dutch organization means we're subject to strict Dutch financial laws.
You pay to our Dutch bankaccount (20% immediately after booking and te remaining 80% 6 weeks prior to departure). The money will remain in our bankaccount until shortly before departure, allowing extra security.
* Best Price
You book directly to our local agents and skipp the middlemen.
This means you pay the best price possible for reliable personal service, balanced itineraries, nice hotels and local excursions which are difficult to book on your own
* Personal Contact
When you make an inquiry you directly send your request to our local agent in the country you like to travel to. You receive a personal e-mail within 24 hours and most of the time the same (working) day with all information you need. You stay in contact with the same travel consultant from the day you make the inquiry til the day you arrive back home from your holiday!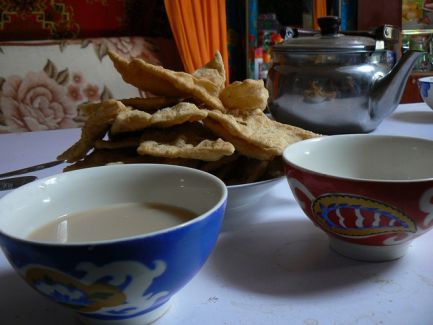 What we don't do
---
* Offer international flights.
Nowadays, international flights can be easily booked through many websites specialized in selling cheap tickets. However, we can assist you with domestic flights.

* Arrange your visa.
However, we will advise you as to what documents you need for the tour and, if you need a visa, if are able to get it upon arrival, or if you have to arrange it beforehand in your home country. In the event that you need an official invitation as part of the visa application, we will provide this invitation.

* Book travel insurance.
However, we strongly advise you to book travel insurance, including international coverage and repatriating costs.