About Us
About our organization
About Pyala Travel
---
A pyala is a traditional teacup found in teahouses around the world. The word comes from Hindi. For centuries, teahouses have been the place where travellers meet in many diverse cultures!

Pyala Travel was started by two Dutchies Wim van Ginkel (Human Geography) and Christel van Bree (Sinology). They love travelling to every (unknown) corner of the world and have a long standing experience in the Dutch Travel Industry. Many of the Asian images shown on this website are made by them.

We decided to start Pyala Travel to connect travellers all over the world with our partners in Asia. We have been working with our qualified local travel agencies of Pyala Travel for over 20 years! So worldwide travellers can no take the benefits from the reliable network of local travel agencies we set up during the years.

And the good thing; you can have direct contact with our partners, no middlemen inbetween!

Go ahead and start travelling!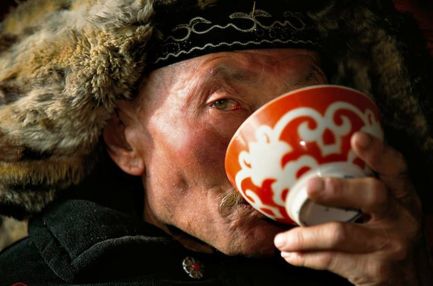 Wim van Ginkel
---
I have been traveling around the Globe for as long as I can remember. Already as a young boy my favourite book was the Atlas. I travelled extensively along the Silk Road and wrote some books about my journeys. The past 10 years I travelled amongst the hill tribes in Myanmar and Arunachal Pradesh, crisscrossed the desert in Iran, sailed on a boat from West-Papua to the Moluccas, walked in the Tibetan Himalayas and in the Mongolian Hills. And every now and then I enjoy the beauty of the Dutch Wadden Islands.
I have been working in the travel industry for over 25 years now.
Christel van Bree
---
Christel started traveling since the early nineties. She traveled to every hidden corner of China during her Chinese language and culture studies. From that moment she was addicted to discover unknown corners of this vast country and abroad. Over 20 years she traveled to almost every country in Asia, through the years also with her two children. She developed a passion for remote rough areas and the unique culture of (nomad) people living in barren places like deserts and high plains in Tibet, the Himalayas and Mongolia. In the mean time she loves walking pilgrim paths like Kumano Kodo in Japan. In her childhood she dreamt becoming a museum curator so she combines her trips with art museum visits whenever possible.